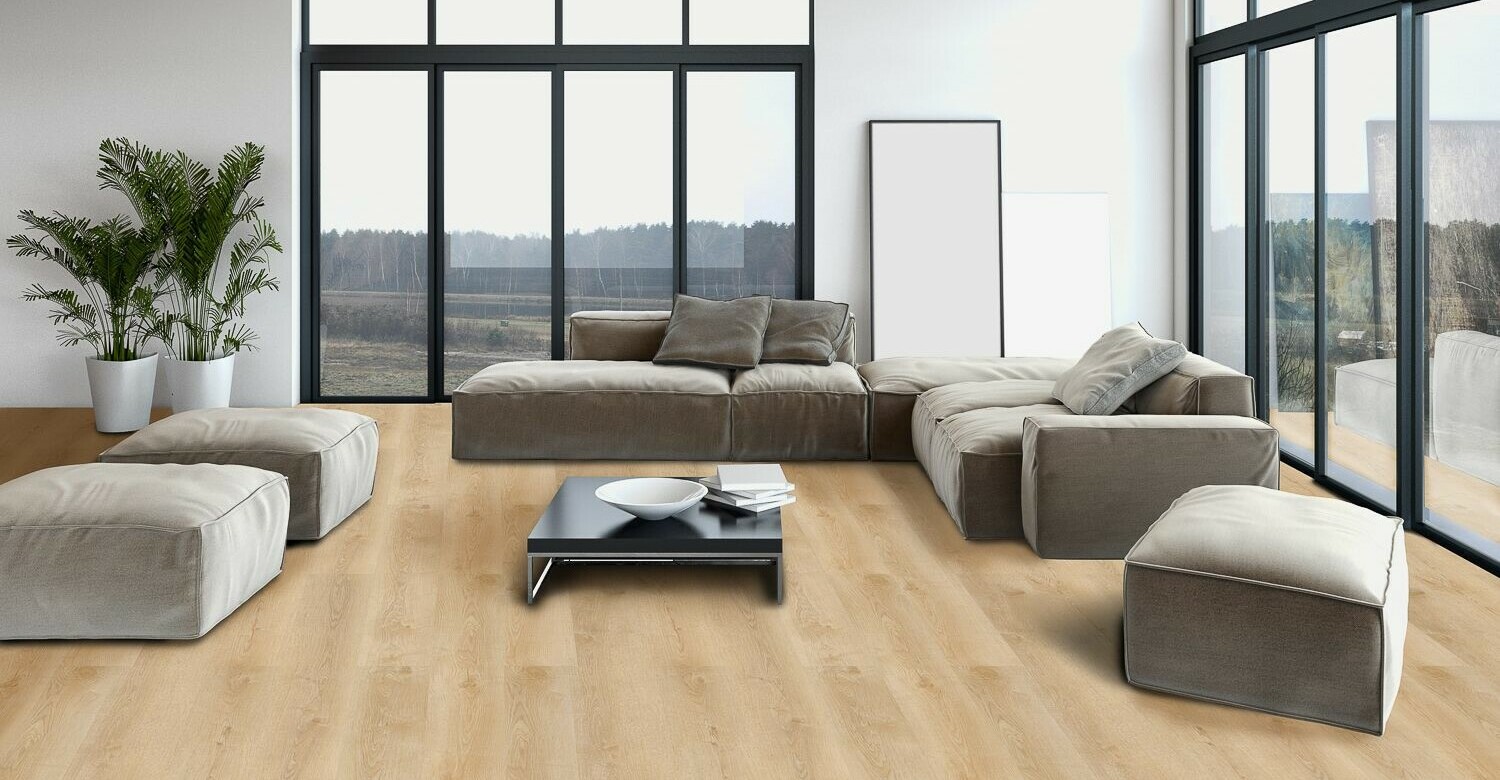 Luxury Vinyl Plank Flooring
Luxury vinyl plank flooring is a staple in contemporary home design. Once a poor replica of wood and ceramic floors, vinyl plank floors have evolved into a material that looks like the real deal while offering several benefits that hardwood and ceramic cannot.
Luxury vinyl flooring is durable, comfortable, easy to install, and available in several colors and styles. Because of those benefits, in addition to the sound absorption and water resistance offered by our vinyl floors at BrickAmerica, this flooring makes an ideal fit for any residential or commercial space.
Types of Vinyl Plank Flooring
Customizability is the most significant benefit of luxury vinyl plank flooring. All of our vinyl plank floors at BrickAmerica provide unmatched elegance and sophistication, but we offer a dozen different products so you can find your ideal fit without sacrificing style.
The bulk of our product's customizability comes down to color options, which is the main reason why luxury vinyl flooring fits so well in all rooms. We offer light, sharp tones like Roman White and Ambient Tan that add vibrance to open rooms like kitchens and darker shades like Tudor Brown and Egyptian Gold for comforting spaces like the living room.
Our vinyl plank flooring also comes in various patterns to mimic different flooring types. We have options that look indistinguishable from genuine hardwood, ceramic, and concrete floors. Our catalog even includes options with faux grain for a more traditional, weathered appearance.
The Luxury Vinyl Plank Flooring Installation Method
Luxury vinyl plank flooring is one of the easiest floor types to install, and it can even go over some existing flooring. These floors come in individual tiles that snap together and stay in place, so you won't need specialized tools.
Vinyl plank floors fit best in flat rooms without uneven corners, so ensure you prepare your installation site before setting up the floor. Otherwise, the planks will break under the pressure.
In addition, you should wait at least 48 hours before using your floor to give the glue time to settle and stick to the subfloor.
BrickAmerica offers the best luxury vinyl plank flooring in Florida. Call us at 866-866-2529 for expert advice and ordering luxury vinyl plank today.