BrickAmerica Is Your Single Source for Manufactured Stone, Clay Pavers, Brick in Florida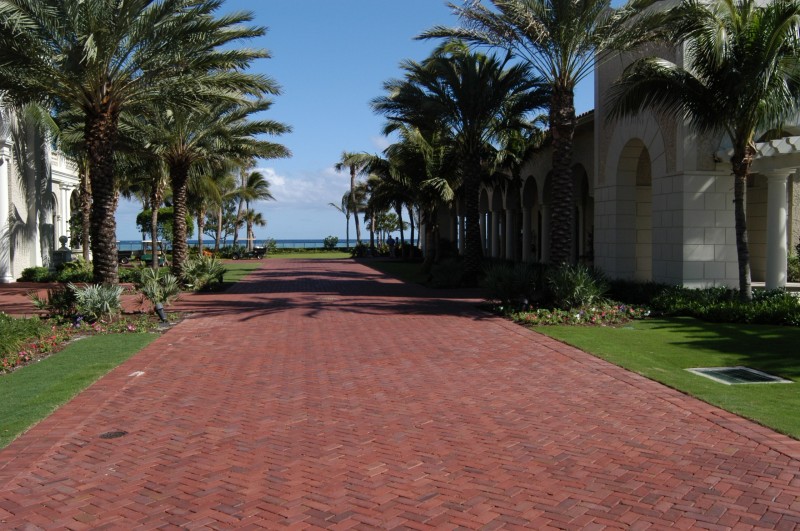 Whether you're in the market for manufactured stone, clay pavers, concrete pavers, brick for vertical applications or outdoor living spaces,  BrickAmerica's talented and experienced sales staff will assist you in making the right selections for your project.  BrickAmerica is a one stop shop for assisting with the aesthetics of your commercial or residential project.
We inventory and distribute the top stone manufacturers in the country: Eldorado Stone, Veneerstone, and Dutch Quality to name a few.  Each of these stone manufacturers brings unique profile and color options suitable to meet the needs of each client.  We recognize that every project is different and requires special attention to detail, especially when it comes to choosing a manufactured stone.
We are also the number one distributor of clay brick pavers in Florida.  Our clay pavers are offered in a wide range of vibrant and diverse colors that are guaranteed to never fade.  Each member of our sales staff is highly talented in helping to create the perfect custom blend of clay pavers to not only add beauty and curb appeal, but compliment the many other elements of your commercial or residential project.
Brick for vertical applications can be for the very traditional looking projects to the most contemporary ones.  We have spent a great deal of time selecting manufacturers of Brick who offer a wide range of colors and cuts to ensure our customers achieve the look they want.  Brick, as we often think of it, is used on the exterior of higher learning institutions that have been around for more than a hundred years.
When it comes to creating breathtaking outdoor living spaces, BrickAmerica has searched for the best systems to assist builders, contractors and masons design and build a gorgeous outdoor living space for their customers quickly and effortlessly.  Our focus here is to work in conjunction with our partners so that the finished product is an outdoor living space that will be shared with and envied by all the customer's friends, family, and neighbors.